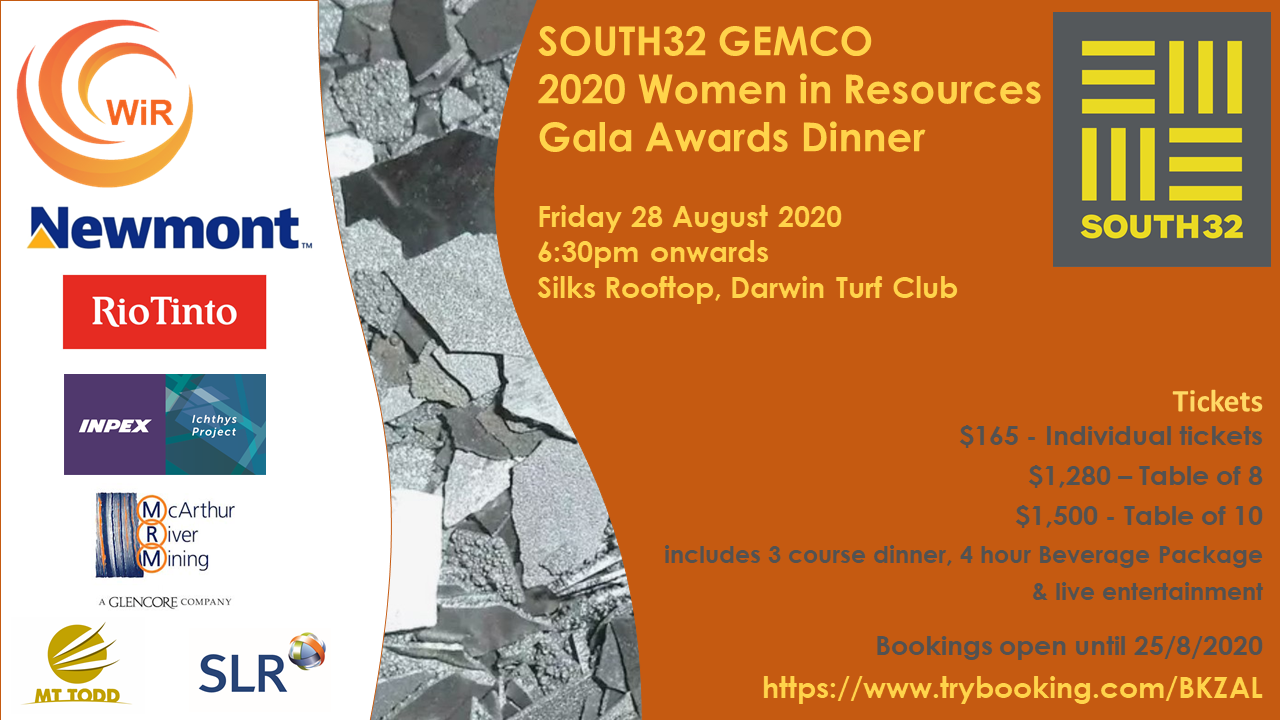 The SOUTH32 GEMCO Women in Resources Gala Awards Dinner celebrates and recognises the great achievements of women, men and companies who are making an outstanding contribution towards a more diverse workforce in the resources industry. The Gala Dinner includes a three-course meal, beverages, entertainment, plus a true celebration of those who are making a difference in the NT's Resources Industry.
The WiR committee is proud of all that our members and their organisations have done to progress diversity in their workplaces over the years. We are especially impressed with the ingenuity shown by the industry during the conditions of COVID19 this year.
Many of our members, their families and communities have been greatly impacted by COVID19.  Through it, all many of us have felt the pressures of being high achievers in the workplace while taking on additional roles,  as home teachers, caregivers or attentive colleagues to your four-legged 'business associates'.
With all this in mind, it is definitely time to celebrate the amazing and talented women (& men) who have championed the development of gender diversity in the NT's resource sector.
We look forward to again recognising the achievements of our incredible Territory individuals and companies at this wonderful event.
Tickets
$165 per person
$1,280 for a table of eight
$1,500 for a table of ten.